Rapper Cassper Nyovest no longer feels his money is safe at banks.
The star is in disbelief after someone cloned his bank card and has been having the time of their life with the rapper's money.
Taking to Twitter, Cassper revealed he doesn't know how much the card cloners got away with.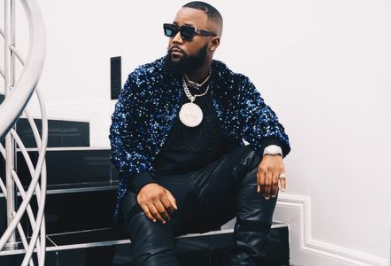 "Someone cloned one of my FNB cards and they have been having a ball with my money. It took me a while to notice so I don't know how much they stole but I want to know how is it so easy to get a card cloned? Isn't our money supposed to be safe with the  banks?" he tweeted.
His followers sympathised and shared their own experiences.
"I'm sorry, Nyovi. It happened to me in 2010. I almost went crazy because I had saved up to go back to varsity. The money was paid back by the bank, but the airtime transactions? I couldn't get the money back for those because my cellphone number was used for those purchases. Check your sim card."
SA was among the top 10 countries most affected by cybercrime in 2021, according to research by cybersecurity company Surfshark.
SA was placed sixth, while the UK topped the list for the second year in a row.
"As more of our lives become digital, the chances of falling victim to online crimes grow every year. Since 2001, the online crime victim count increased 17 times, and financial losses grew more than 400 times, from $2,000 to $788,000 losses per hour," said Surfshark CEO Vytautas Kaziukonis.