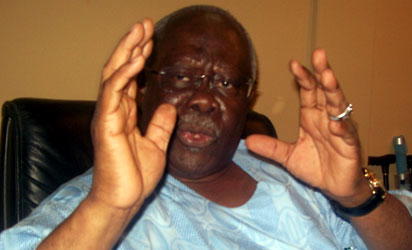 •Says, 'in Yoruba land, it's taboo for a kingmaker to be king'
Former Deputy National Chairman of the Peoples Democratic Party, PDP, Chief Bode George and one-time military governor of Ondo State in this interview, speaks on the Presidential ambition of former Lagos State Governor, Bola Tinubu in the 2023 general elections and how the PDP is preparing to outwit the All Progressives Congress, APC, during the polls.
What do you think now that the presidential race for the 2023 election is gaining momentum?
I want to clear one area of discussion, there is nothing personal I have against (Ahmed Bola) Tinubu throwing his hat into the ring, but what I am saying (and it is not a dog fight), that we cannot continue to drift. This is a matter of life and death for our country, we cannot continue to drift. Yes, he (Tinubu) has a right to contest legitimately and he has declared but Nigerians must be very careful.