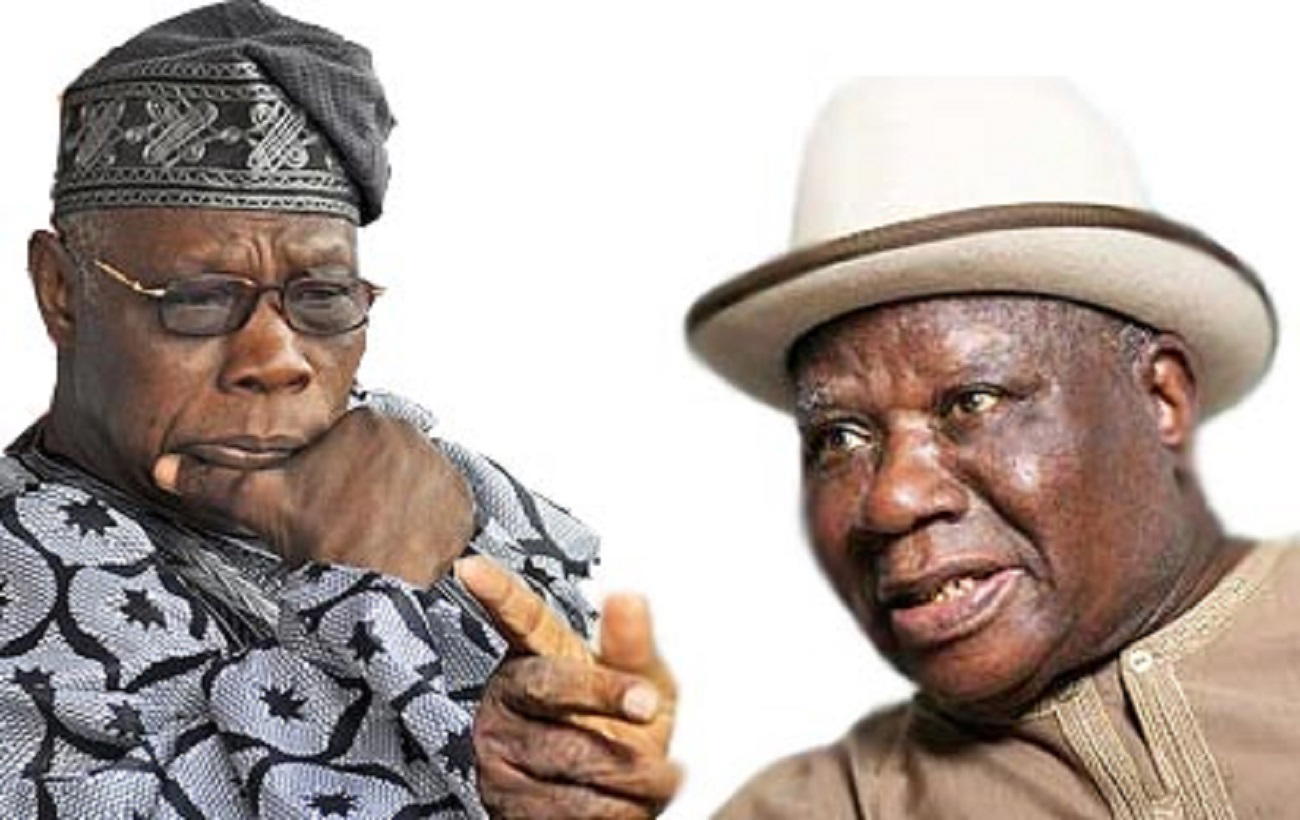 South-South leader, Chief Edwin Clark, yesterday, took a swipe at former President Olusegun Obasanjo, saying his disdain and insincerity for the people of Niger Delta has not in any way been reduced.
Clark in a personal letter to Obasanjo, said his comments that the oil found in the Niger Delta does not belong to the people of Niger Delta, represents his continuous arrogant stance and disposition against Niger Delta.
He said: "Please be informed, Your Excellency, that henceforth, together with other groups with whom we are working, the Afenifere of South-West, the Middle Belt Forum and the Ohanaeze of the South-East, we will take a critical look at any hypocritical dialogue you want to invite us to, or co-chaired by you until our rights under the constitution are recognised and respected. This also serves as notice that we withdraw from the communique issued by you at the end of the two days meeting."
"By the way, may I ask you, why you have not made a similar outburst against the open declaration of the governor and the people of Zamfara State, that the gold under their soil belongs to them? Where were you when people went to the Villa, accompanied by the Governor of the Central Bank of Nigeria, CBN, Godwin Emefiele, to present a gold bar to President Muhammadu Buhari, mined by the government and people of Zamfara State, as their property? Your Excellency probably did not speak because Zamfara State belongs to the North, whose interest you continuously hold dear to your heart.