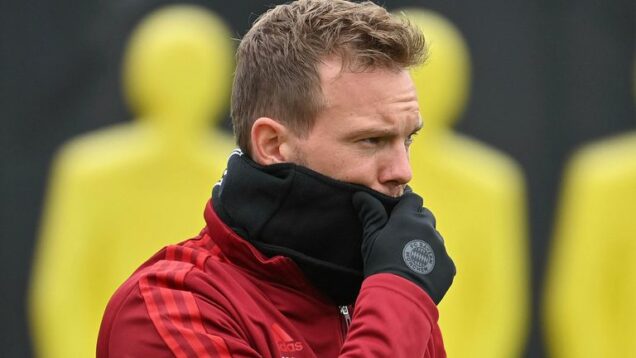 Bayern Munich head coach Julian Nagelsmann has tested positive for coronavirus despite being fully vaccinated the German club revealed.
Although he had traveled to Lisbon with his squad, Nagelsmann was missing from the touchline having come down with a 'flu-like infection', the club revealed shortly before kick-off.
In a statement on Thursday, Bayern Munich said Nagelsmann had tested positive for COVID-19 before traveling back to Munich.
They confirmed that he would fly back to Bavaria in a 'medical plane' and isolate upon his return there.
Nagelsmann reportedly came down with the illness at the team hotel and decided not to travel with his squad to the stadium as a precaution.
He missed his side's 4-0 thrashing of Benfica in Lisbon after being taken ill and his assistant coaches Dino Toppmoeller and Xaver Zembrod took over duties on the bench.